Dome Patios
The perfect addition to a cottage or mediterranean style garden or pool area, Dome patios offer a softer design that can be more appealing on the eye, while also adding architectural interest to your home. Great for areas with existing curves such as pool areas or garden designs with sweeping paths, Dome patios are a great compliment to existing features. A Dome Patio offers great ventilation, good height clearance, and can even be useful for those needing a secure structure for a boat or caravan. Dome patios also make for amazing undercover garden areas, such as a faux greenhouse.
With this Patio design, you can choose the size, colour, profile and whether you would like your new patio freestanding or attached. 
Knockdown and Rebuild
If you already have a patio or decking that could do with a bit of a refresh, we are happy to help remove your old patio and install a nice new patio that matches your home just how you would like! The knockdown process sounds daunting, but can often be the cheaper alternative than frequent maintenance to an old patio, saving you money in the long-run. To get in touch about building your new patio, simply contact us.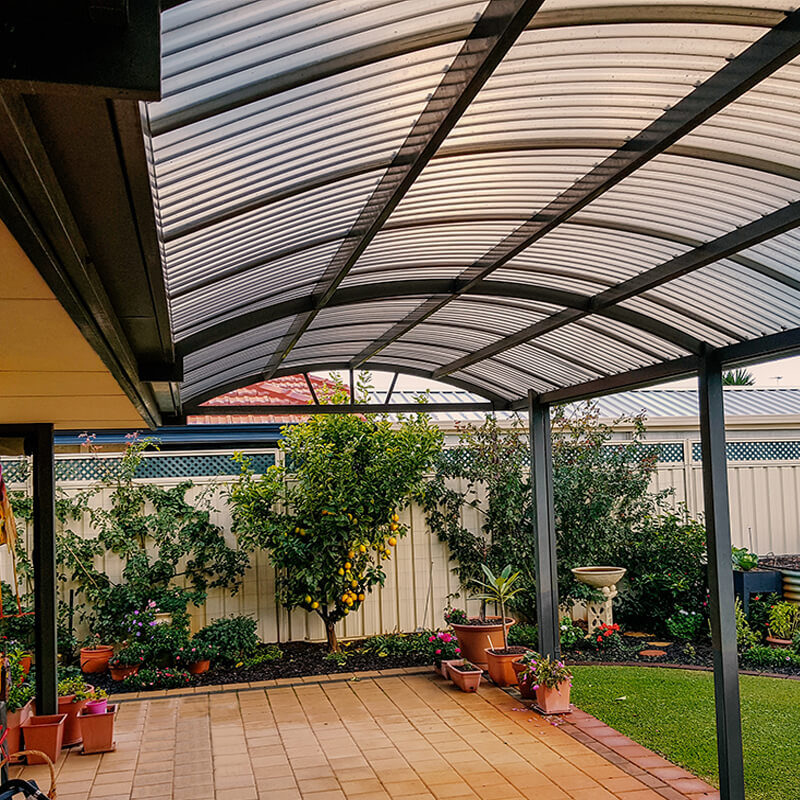 Request Quote
Useful boat or caravan storage
Perfect for undercover gardens
Matches existing curved designs
Made from durable materials
Architecturally interesting design