Gable Roof Patios
Don't let Australia's warm temperatures keep you inside during the Summer months, add value to your outdoors with a Gable Roof Patio! Gable Patios offer ventilation and heat reduction benefits, which means you can relax and enjoy your new patio more comfortably during the warm weather. Not only does the structural design give a wonderful airy and spacious feel, it also looks like a tropical resort right in your backyard!
Like so many other types of patio designs, the Gable Patio can be freestanding or attached, providing you with flexibility to suit your lifestyle and needs.
Design Services 
Choosing the right patio for you and your home can be difficult, which is why our expert team of Sales Consultants are here to help make sure that your new patio fits in with your existing home design. From choice of patio through to the colours you want, there is nothing that we aren't able to help with. We'll even handle all the shire applications, saving you time and a whole lot of headaches!
Speak to one of our Sales Consultants to organise for a FREE measure and quote for your next patio project!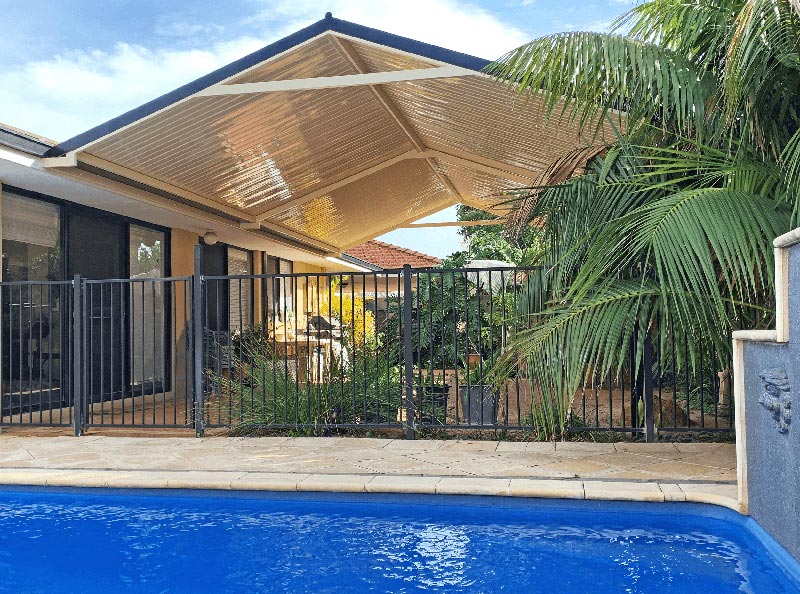 Increased ventilation and cooling
Structurally secured
Open and spacious design
Suitable all year round
Custom designs available