Gable Roof Patios
Whether you're looking to add value to your home or add an outdoor Patio to enjoy all year round, Gable Roof Patios are a design to consider. Don't let Australia's temperatures keep you inside, the Gable Patio offers ventilation and heat reduction benefits, which means you have more time and freedom to relax in your outdoor area. The structural design gives a wonderful airy and spacious feel. 
 Like so many other types of patio designs the gable patio can be freestanding or attached, providing you with flexibility to suit your lifestyle and needs.
Patio Planning
All our Gable Roof Patios are certified by a qualified, structural engineer, providing you with trust and guarantee that your Patio is in line with the Australian Standards. Before construction starts of your new Patio, a building approval may require from your local shire. We can organise this for you! It is our mission to make your planning process as smooth as possible and most importantly hassle free! Each shire has their own internal policy and procedures. If you would like more information, please don't hesitate to contact us.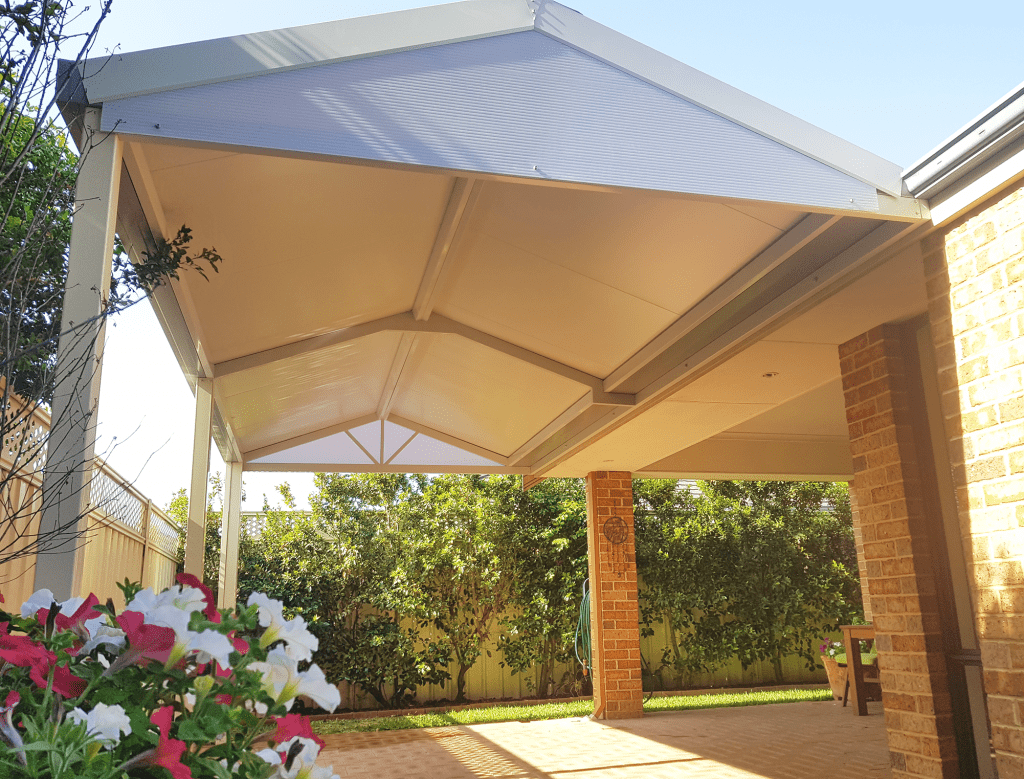 Request Quote
Protection From All Elements
Structurally Strong
Flexibility
Enhance Your Home