Outdoor Privacy Screens
Are you looking for options to add privacy and shelter to your outdoor area? Aluminium Screening is the best option for you! They are both attractive and functional, as a result providing you instant results to last for years to come. They are the perfect solution for your outdoor space, while still giving some natural light and airflow. Above all, they are low maintenance, as a result giving you the trust you want for your products. We also offer a 2-year workmanship warranty.
Choosing screening to complement your home is now hassle free! At Wanneroo Patios, we have a vast selection of Colorbond colours, wood look finishes. The slats look like natural timber but have the strength of metal.
You can now order straight from our online store!
Not sure how much to order? Use our FREE Aluminium Calculator.
Aluminium Gates
Whether you require Pedestrian Gates or Double Entry Gates, we can help you! All our gates are custom manufactured in our Wangara factory, to suit your design and needs. The aluminium gates look stunning and don't require the regular maintenance that comes with timber, as a result giving you results to last for years to come.
All our Gate frames are fully welded and ground down, there is no unsightly welds or screwed corners! leaving you with a professional finish.
We have an extensive colour selection from Colorbond® powder-coated finishes to wood look finishes.
You can find our Standard Gates range here!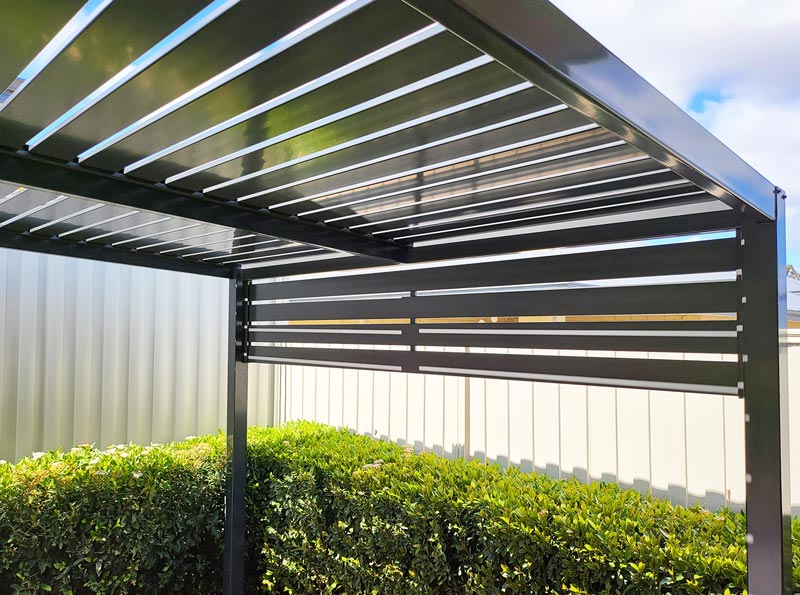 SHOP HERE!!
Customisation
Light-Weight
Privacy & Security
Low Maintenance
Strong & Durable