Flat Roof Patio Perth
Flat Roof Patios are the most adaptable and affordable roofing option available in Perth, providing you the best solution for your home. The flat roof can span over large spaces and difficult areas, giving you ultimate freedom to customise your designs. The Flat Patio is perfect for those after value for money without compromising on size.
Flat Patios can be raised above the house, giving you that extra height and space you need. Both Flat Patio and Skillion Patio are the perfect outdoor structure for a new entertaining area or even a cover for the pool.
All our Patio designs are certified by a qualified, structural engineer, providing you with trust and guarantee that your Patio is in line with the Australian Standards. Before construction starts of your new Patio, a building approval may require from your local shire. We can organise this for you! It is our mission to make your planning process as smooth as possible and most importantly hassle free! Each shire has their own internal policy and procedures. If you would like more information, please don't hesitate to contact us.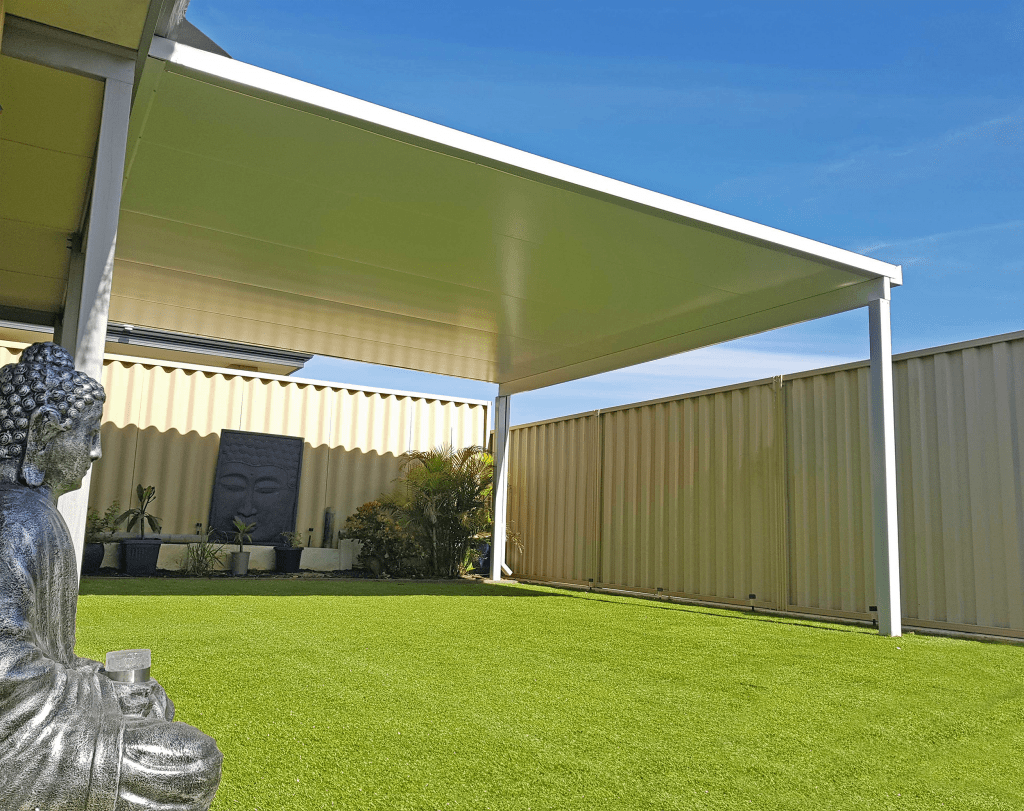 Request Quote
Value for Money
Compact Design
Space Saving
Quick & Easy Installation