Patio Decking – Outdoor Decking
Looking for an option to update your tired pavers, or would like to extend your entertaining space? Wanneroo Patio's offer a vast selection of Timber, Hardwood Decking or Treated Pine options to finish your Alfresco or Patio. All ranges of Timber Deck can transform any outdoor space into an impressive entertaining area. At the same time of providing a real style statement, Timber decking ensures maximum durability. 
The Timber tends to have a moderately course and even textured grain, which can be interlocked or wavy, to create an interesting effect. 
We pride ourselves on providing you with the best materials, the best designs and the best advice to help you achieve what you desire. Above all, providing a service which customers want to recommend in the future. Our products will turn your ideas into reality with a contemporary style and a strong, durable finish to give you instant results to last for years to come.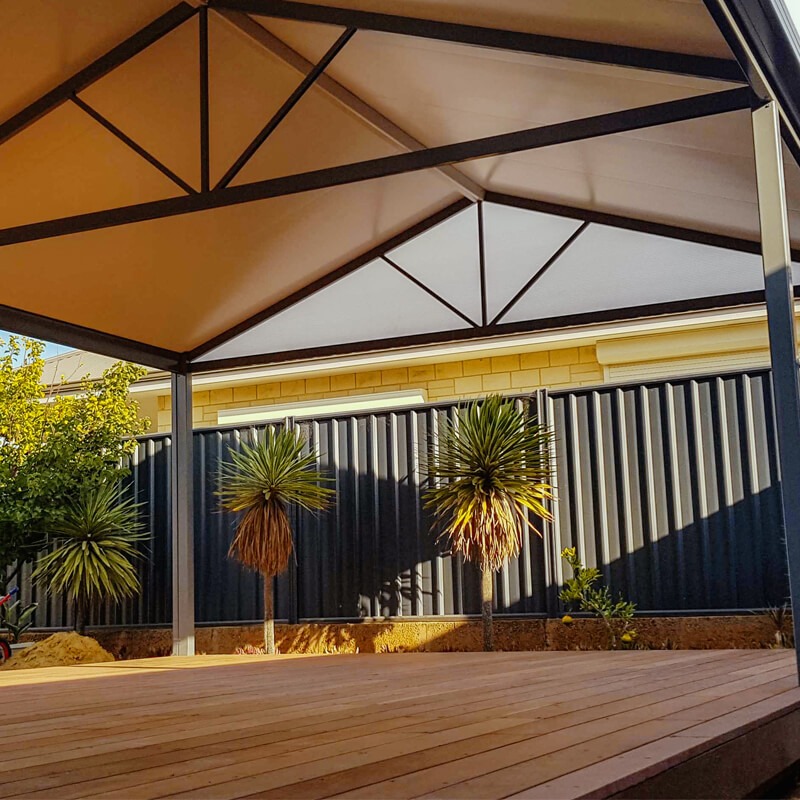 Request Quote
Custom designs
Increase home value
Resistant to rust, fungi and insects
Strong & durable