SolarSpan Patio Perth
A Solarspan Patio is the smart insulated roofing option available in Perth. It will not only improve your lifestyle, but it can add value to your home. The Patio Roof is an ingenious combination of roofing, insulation, and ceiling in one durable, functional and attractive panel.
This all-in-one roofing solution provides soundproofing, is low maintenance and most importantly protects you from UV rays. All of this with the least amount of effort, making your outdoor patio comfortable day or night all year round.
SolarSpan Patios are versatile for a wide range of our patio designs. The design possibilities are endless, giving you the ultimate freedom. We understand every property is different, therefore we work with our customers to design, build and install the patio of their dreams. A popular option for both residential and commercial would be our Flat Roof Patios and Gable Roof Patios. We pride ourselves on providing you with the best materials, best advice, and best designs. Thanks to SolarSpan® by Bondor this gives you exactly that!
We organise all aspects of planning for you, we do this to ensure all our customers get a seamless, hassle-free process. You can have more time to relax and watch your outdoor space come to life. Before construction starts on your new patio, your local shire may need a building and planning approval. We will sort this out for you. If you would like more information on your council approval, please don't hesitate to contact us here.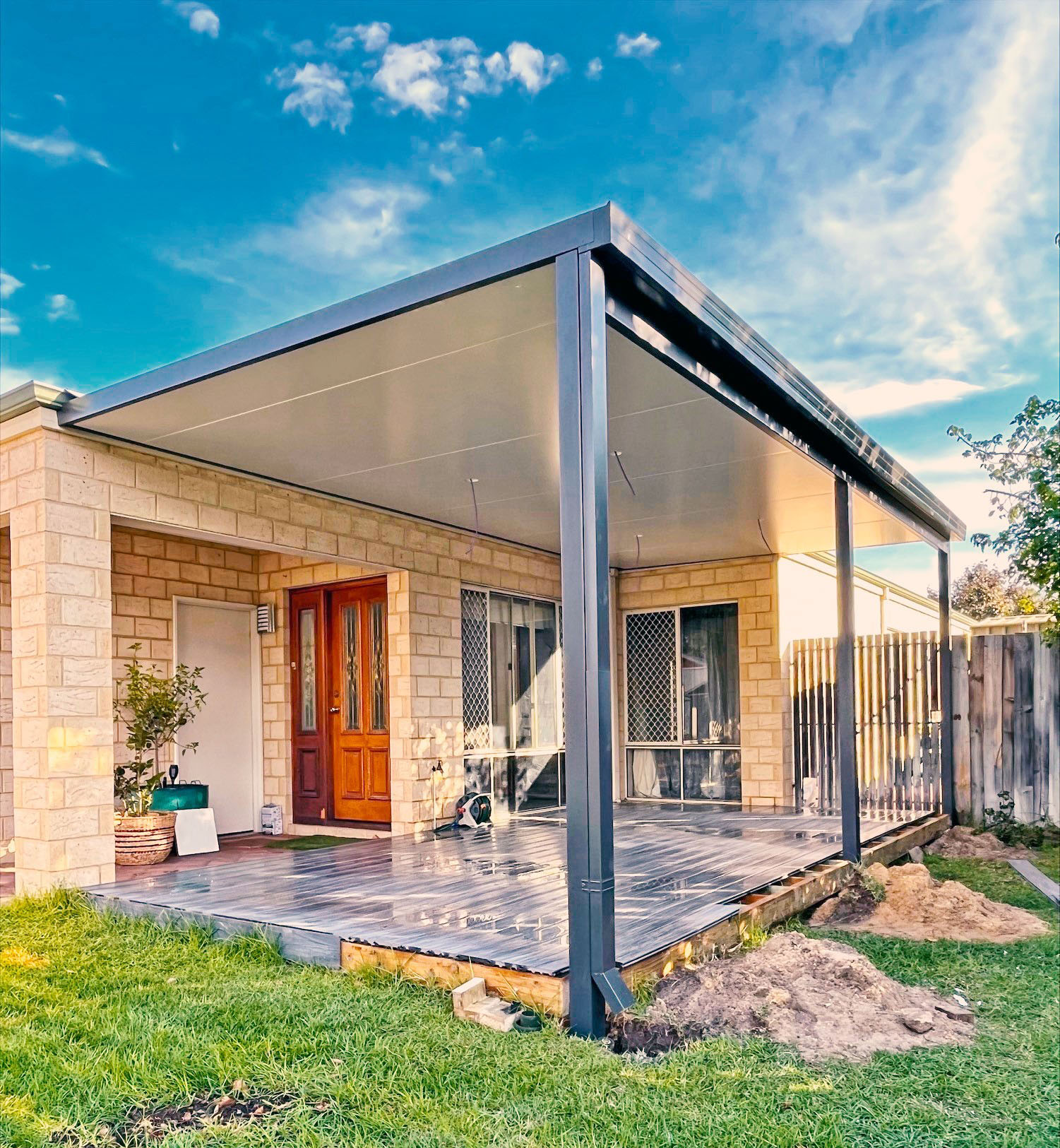 Request Quote
Blocks Heat
Low Maintenance
Strong & Durable
Reduces Noise
Versatile Design Options