Request A Quote
Pergolas
Rain or shine, our pergolas are a great place to work, relax or play in comfort and style. The unique design not only protects you from Australia's fantastic summer, but can add value to your home. Due to, being rated Perth's most-wanted outdoor feature for potential home buyers. We have a range of timber and steel pergolas that will offer you a stylish and practical solution for your outdoor space.
Our pergolas can be freestanding or attached depending on your lifestyle and needs. We understand every property and customers needs are different, which is why we work with you to design a custom pergola, that you have been dreaming of. We use the best quality materials here in Perth, WA to create designs we know you will enjoy.
Pergola Planning
We can organise all aspects of planning for you, we do this to ensure all our customers get a seamless, hassle-free process. You can have more time to relax and watch your outdoor space come to life. Before construction starts on your new pergola, a building and planning approval may be needed from your local shire. We take care of this for you. If you would like more information on your council approval, please don't hesitate to contact us here.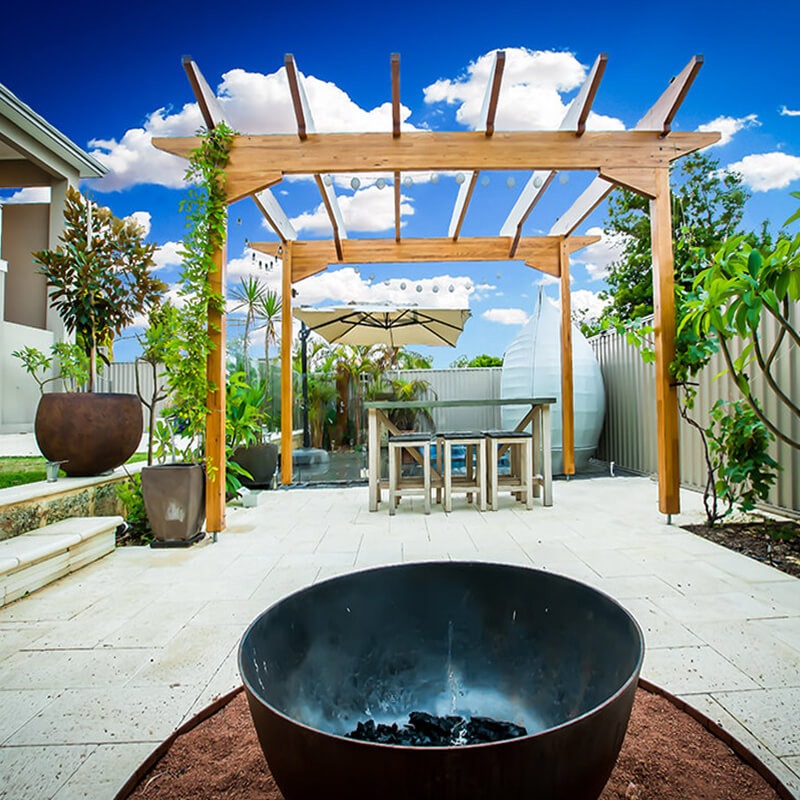 Request A Quote
Custom Designed
Style Feature
Add Value To Your Home
Freestanding or Attached