Request A Quote
Pergola Designs Perth – Pergola Installation
Whether you're relaxing in the sunshine or enjoying a star-lit night outside, our range of custom built pergolas are the perfect location to sit and enjoy an intimate setting, or even to cosy up and work from home in the fresh air! The unique designs of our pergolas not only protect you from Australia's fantastic summer, but add value to your home due to being one of Perth's most-wanted outdoor features for new home buyers. We have a range of steel pergolas on offer that will offer you a stylish and practical solution for your outdoor space.
Custom Pergola
Our pergolas are custom made to be freestanding or attached depending on the style you are looking for. We understand every home and customer is unique, which is why we work with you to design a custom built pergola that compliments your home. We use the best quality materials and build all our pergolas right here in Wangara for that locally made Perth peace of mind.
Pergola Planning with Local Pergola Installers
As part of our service, we organise all aspects of planning for you to ensure you have a seamless, hassle-free process. You can enjoy more time relaxing and watching your outdoor space come to life while we handle the paperwork and construction. If you would like more information on your council approval or to organise a free measure and quote, please don't hesitate to contact us.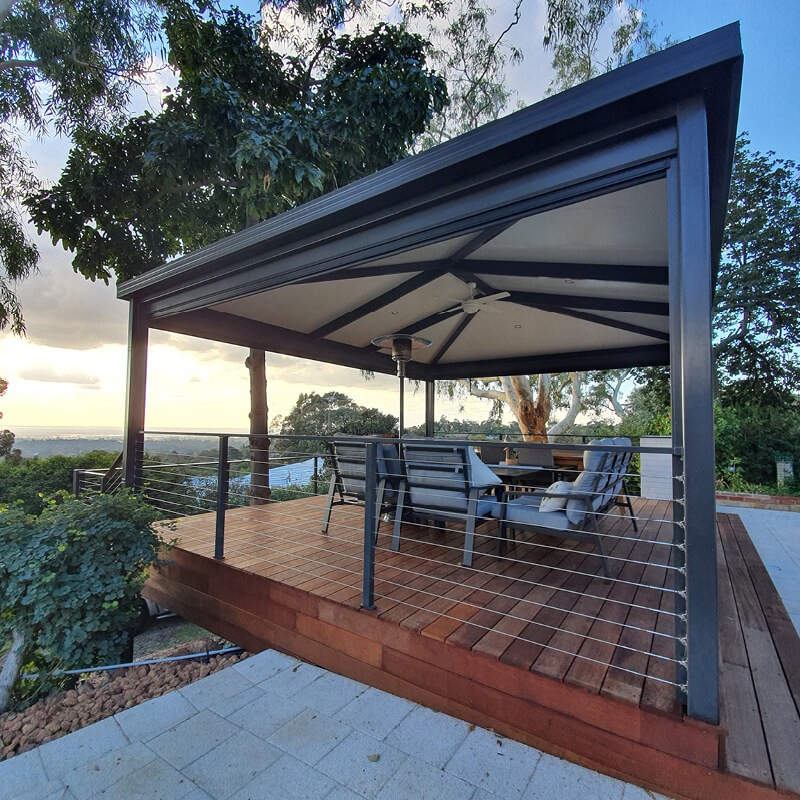 Request A Quote
Custom designed to suit your home
Available in a range of styles
Adds value to your home
Either free-standing or attached