Hip End Patios
Hip End Patios are quite similar to a Gable Roof Patio, but are pitched on both ends, offering a classic and softer finish. The Hip End design creates a relaxed feeling when enjoy your outdoor space, providing you with added height and extra space. An ideal roof option for those wanting the added comfort of a ceiling fan, or a tropical inspired entertaining area. 
Hip End Patios can be freestanding or attached to your home, and are completely customisable. They can be as long or as tall as you require, providing you with the freedom to design your new patio to suit your home and budget. With all our patio designs, they provide that extra shelter from the elements, and bring more use to your outdoors all year round.
Custom Design
All of our patios can be customised to suit you and your home; from measurements to choice of colours, there are no two patios that we build that are the same. Our patio designs are all certified by a qualified structural engineer, providing you with a guarantee that your new patio is being built to Australian standards, and will stand the test of time for many years to come.
For more information about building your new patio, contact us.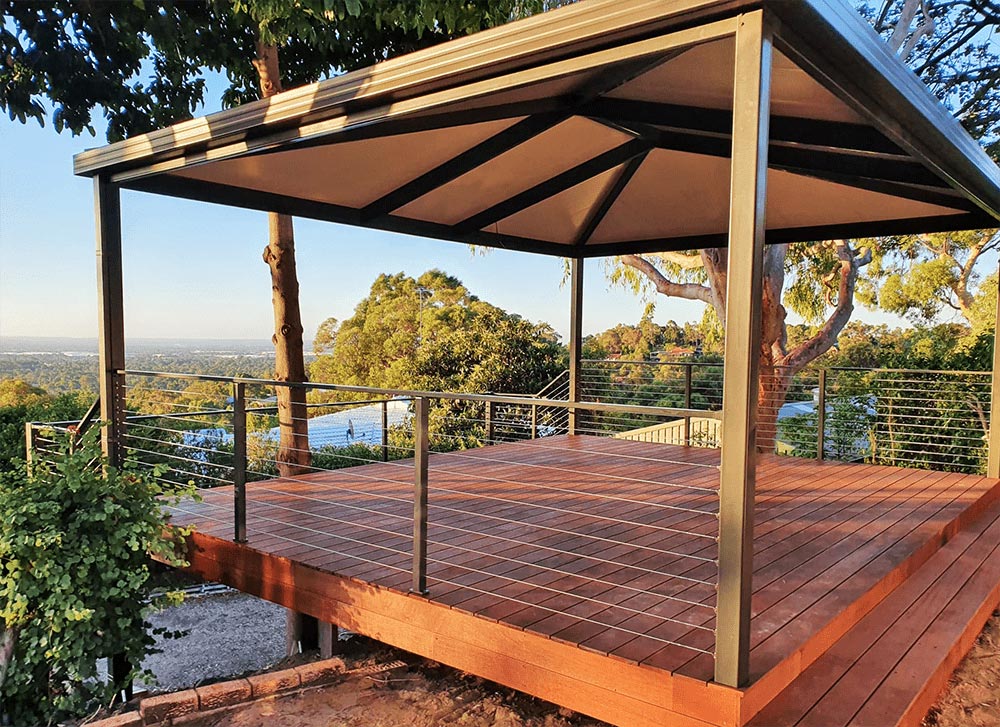 Spacious and open design
Made with 100% Australian steel
Suitable for all weather conditions
Versatile use all year round
Resort style living in your own home