Skillion Patios
The beauty of Skillion Patios is that you can customise to suit your lifestyle and needs. Whether your needing extra space, shelter over your outdoor kitchen or would like to add a modern feel to your outdoor entertaining area, a Skillion Patio is a great option for you!
The affordable but attractive patio design doesn't comprise on quality due to being, structurally designed to blend smoothly with your existing architecture. The roof is either pitched or slanted, to have an modern alternative to the Flat Roof Patio.
This patio design is a popular choice for those wanting to extend or create a dream outdoor space. Perfect for all seasons. You have the freedom to customise your patio. Choose the colour, size, profile, angle and whether you want your new patio freestanding or attached.
With Skillion patios, you have the option to lower your energy costs by choosing Solarspan® or Smooth Line 75 for insulation roofing. A popular option for residential, due to the protection for all elements. There's also the option to have a Flyover Skillion, this is similar to the standard, however the patio roof overlaps the home roof to maximise airflow.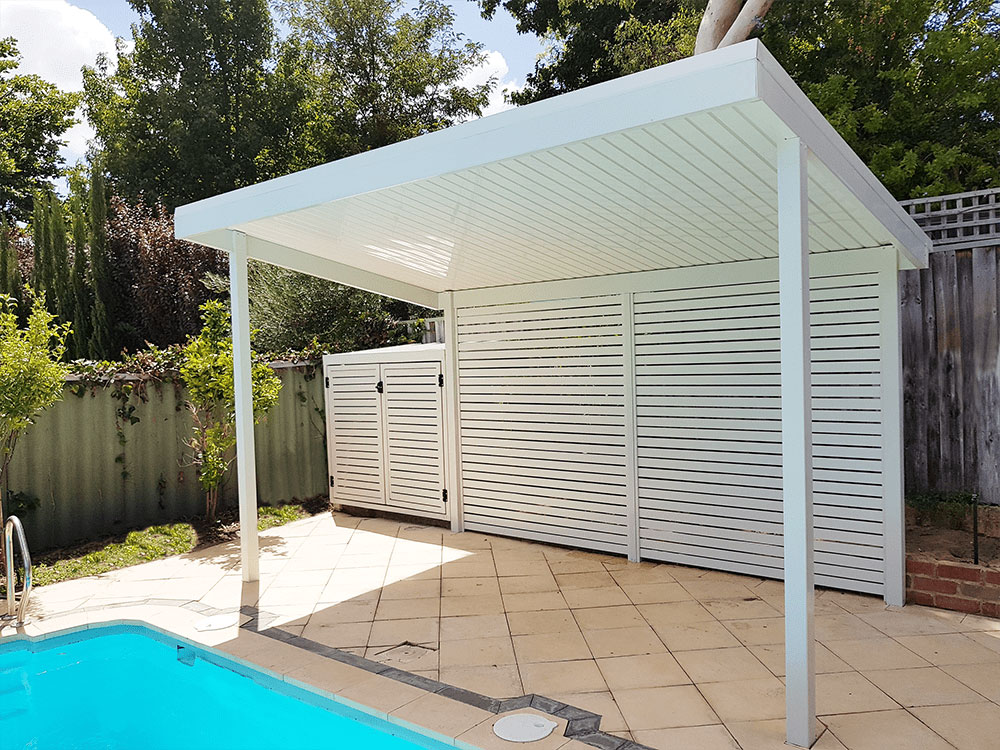 Simple Beauty
Affordable
Attractive
Perfect For All Seasons