Pyramid Patios
Pyramid Patios get the distinct pyramid shape made from all sides of the structure meeting in the middle at a centre point. Not only do pyramid patios look magnificent both attached or as a freestanding structure, they are also the perfect complement to your pool area or outdoor settings.
Add a touch of tropical to your outdoor retreat with an outdoor roof that is open and airy, and full of light, creating a space that would not be amiss on the beaches of Bali.
Pyramid Patios are more of a complex patio compared to all other patio designs due to the intricate structure. With more than 40 years of experience, you can trust our patio builders to build a new patio that will last for years to come.
Take your patio design to the next level and add a real style statement with our Smooth Line 75 Insulated Roof Panels. 
Patio Extensions
Happy with your patio, but wishing it had a bit more length? Rather than install a whole new patio, all you may need is a simple patio extension! Use your existing patio as a base to work off on and add some extra length to make the patio you deserve.
Want to find out more about your next patio project? Contact us for some more information.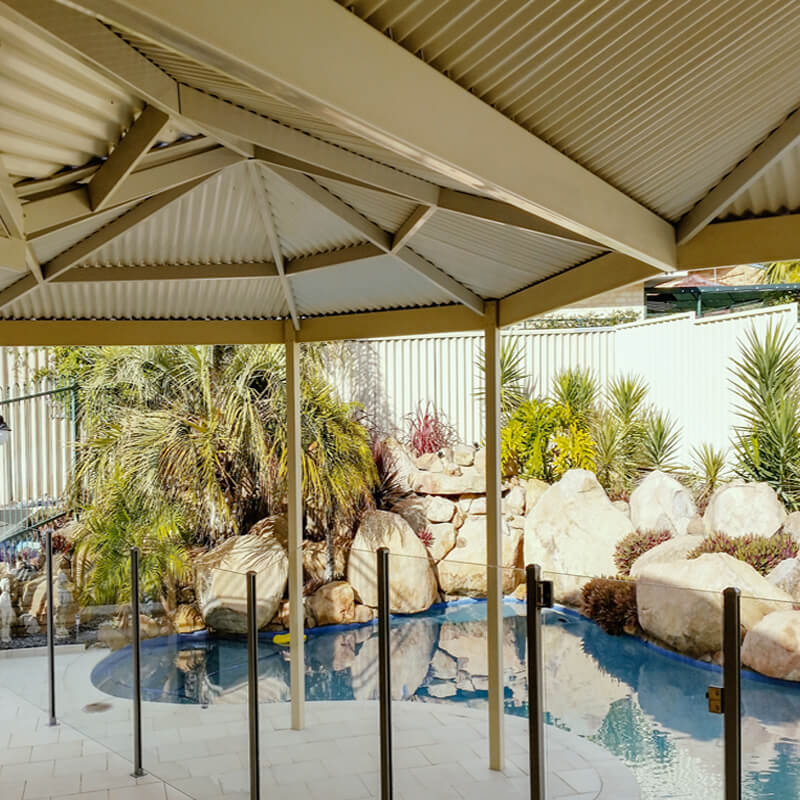 Request Quote
Captures natural light
Spacious open design
Suitable for ceiling fans
Luxury tropical design