Patio Lining
Getting the right look for your outdoor patio can be difficult, we are here to help you!  Patio lining is the perfect solution for adding style and an instant statement. The beautiful appearance created by the lining with take your patio design to the next level.
Our lining is a perfect replacement for the traditional materials and works for both indoors and outdoors. Sustainably sourced, from 100% recyclable products the environmentally friendly UPVC contains no harmful materials. When choosing Capri lining, you get the natural look of wood combined with the durability and zero maintenance of PVC. 
Our lining comes in four natural colours – White, Cream, Light Cedar and Golden Oak. All of which will compliment your home and lifestyle. There is zero maintenance giving you more time to relax, chill and play in your new outdoor area. If you're thinking of adding the elegant design and would like to know more about the product, contact us for free advice or a quote.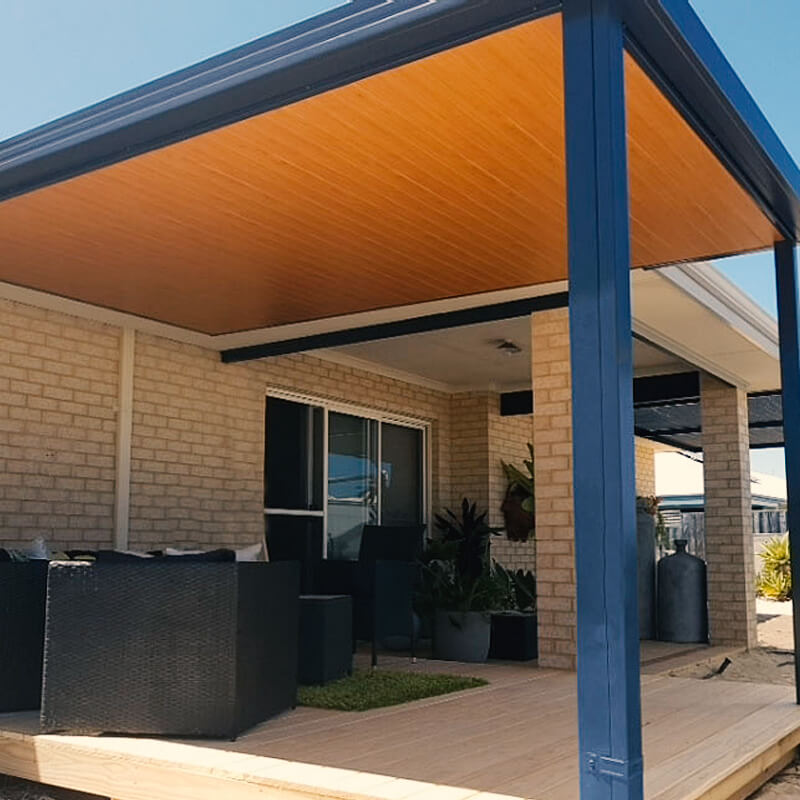 Request Quote
Maintenance Free
No Condensation
Add Style & Value
Quick & Easy Installation